The 5 best French restaurants in Costa Rica Costa Rica news
Good evening Mrs/Sir. Want-you ordering a main course a the times or can-êbe prefer-you the selection of wine glass from our chief? (Good evening madam / sir. Do you want to order a main course right away or maybe you prefer to taste our chef's cup of wine first?)
Maybe not under the magnificent Eiffel Tower, but from an incredible view of beautiful Costa Rica or a cozy corner of the capital, you can enjoy wonderful French cuisine all night long. Find out here which are the 5 best restaurants to try in San José.
TRICK: Receive our latest content in join our newsletter. Do not miss news that matters in Costa Rica. Click here.
French cuisine is probably one of the best known in the world, not only for its variety but also for its refinement. San José also keeps these little spaces filled with the extraordinary flavor of the French spoon. From private dinners in an old house to meals at the top with wonderful views over the central valley.
Here we show you the 5 best restaurants to try this food according to the ratings of TripAdvisor, the platform that allows users to rate the places they visit.
The terrace
It is a small establishment that offers a variety of meat, chicken and seafood dishes, among others, with the typical taste of France. "It works with reservations, since being a small restaurant, I cannot have doors open to the general public. We are a French gastronomy company that works with 12 covers a day, "comments Richer, chef and owner of La Terrase.
Inside the plates, you can taste a beef stew with beer sauce, a duck breast with red wine sauce, a veal blanquette and a chicken tagine.
Dishes such as mussel casseroles, salmon, shrimp flambéed with rum and fish "bourride" with saffron sauce, among others, are in great demand. As for desserts, there is the mousseline cream cake, choux pastry, praline cream and almonds; and Norwegian omelet.
Where is it situated? Calle 15, Avenida 9, Barrio Otoya РSan Jos̩.
Services: Only by reservation, personalized service.
Hours: Tuesday to Friday, 12 p.m. to 10:30 p.m. Saturday, from 7:00 p.m. to 10:30 p.m.
Grano de Oro
This luxury hotel is located in downtown San José and features a gourmet restaurant, free parking and free Wi-Fi. Hotel Grano de Oro also offers massage services and a rooftop garden.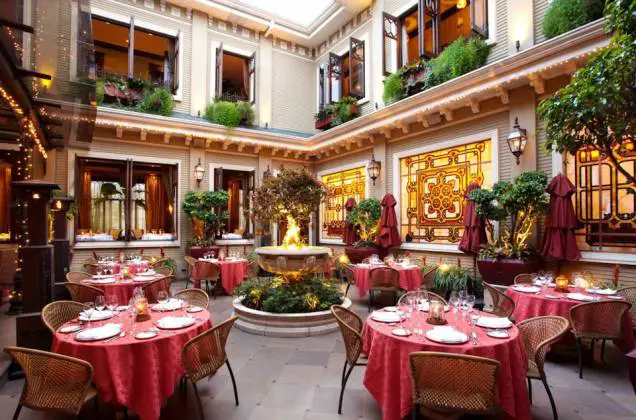 The famous Grano de Oro restaurant serves a fusion of Costa Rican and European cuisine and is open for breakfast, lunch and dinner. It also has a bar which offers a wide selection of wines and spirits.
Where is it situated? Calle15, Avenida 9, Barrio Otoya РSan Jos̩.
Services: Bilingual staff, parking, free Wi-Fi, full bar.
Hours: Monday to Sunday, 7:00 a.m. to 10:00 p.m.
Park cafe
In this happy fusion of an antique store and a French restaurant, Michelin-starred chef Richard Neat offers an exquisite tasting menu consisting of small tasting plates (Spanish tapas style) and a wine list. carefully prepared. The romantic candlelit courtyard is eclectically decorated with Asian antiques imported by Neat's partner, Louise French.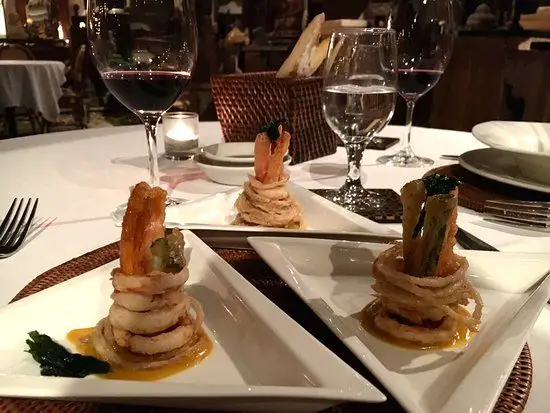 The mouth-watering menu includes classic flavor combinations – beef carpaccio with mustard vinaigrette – as well as innovative offerings such as crab ravioli with asparagus and ginger cappuccino, crispy duck leg with cucumber and mint salad or Gorgonzola gnocchi. with prune-stuffed pork tenderloin, all prepared with passion and flair by Neat himself.
Where is it situated? Sabana Norte, De Rosti Pollo, 75 meters Avenue North De Las Americas, N ° 48.
Services: antique shop and restaurant in the evening.
Hours: Open Tuesday to Saturday, 6 p.m. to 9 p.m.
The Bastille
An elegant French restaurant is located in an elegant section, on Paseo Colón. Here you will find a nice range of fish and seafood dishes with beef, chicken and pork, and your favorite French classics, such as escargot, onion soup, steak tartare and side dishes. Cordon Bleu.
Where is it situated? In front of Agencia Hyundai, on Paseo Colón.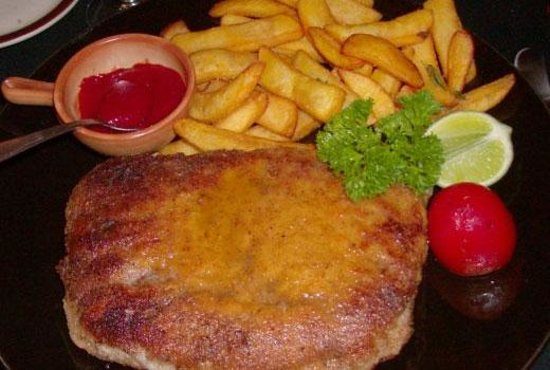 Services: Up to Menu.
The monastery
It has several small rooms, ideal for private, personal or professional events, such as encerronas, board meetings or private business dinners. And a large room with a total capacity of 120 people, the majestic "Salon de Cristal" which is a totally transparent space with an impressive view of Tres Rios to the Gulf of Nicoya.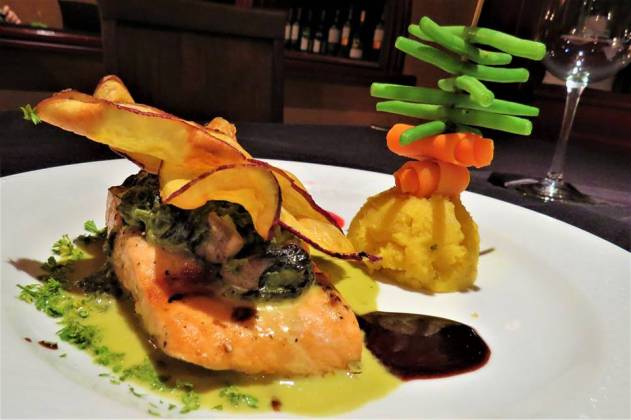 This main room in the formal sector of the Monastery is the site of choice for the organization of events such as weddings, seminars, conferences, workshops, training, to attend foreign delegations or any other necessary event.
Where is it situated? 1 kilometer, west of the Escazú cemetery.
Services: Belvedere, event hall, parking.
Hours: Monday to Saturday, 6.30 p.m. to 11.00 p.m.